This time, we will summarize "Panasonic Homes Corporation", a Japanese company operating in Malaysia.
Panasonic Homes was born from the strong sense of mission of Mr. Konosuke Matsushita, the founder of Panasonic.
The business that started from detached houses is now expanding into a wide range of businesses, including land utilization, urban development / sales, stock business such as remodeling and real estate distribution, and overseas business.
目次 [表示]
History of overseas expansion
The history of the company's overseas expansion goes back to 2010 when it expanded to Taiwan. In 2010, the company established "PanaHome Taiwan Residence Co., Ltd." We have started a remodeling business for condominiums and detached houses in Taiwan.https://www.youtube.com/embed/A8X3fNJajRg?feature=oembed
In 2011, the company obtained a construction license in Taiwan and established an affiliated company, PanaHome Taiwan Co., Ltd.
In 2015, the ASEAN regional headquarters "PanaHome Asia Pacific" was established in Singapore. In the same year, the company established a new company "PanaHome MKH Malaysia" for the purpose of collaborating with Malaysian developer MKH. The company also have business in Indonesia.
This time, we will mainly introduce major projects in Malaysia.
Maple @ Hillpark Shah Alam North
This project is a project by PanaHome MKH Malaysia to build a link house consisting of about 500 units in the Maple area. Construction has started on March 1, 2016.
Although the Maple district is located near Kuala Lumpur, it is a region blessed with a natural environment, with green spaces surrounding it and close to a lakeside park (Central Lake).
The main features of a detached house are as follows.
・Adopted PanaHome's original "W-PC construction method" (for detached houses) for the ASEAN region
・Proposal of added value by "living design package" that integrates the frame, equipment, and home appliances
・PanaHome's original ventilation system "PURETECH" is adopted as standard.
SAVILLE @ D'LAKE PUCHONG
The project is a complex condominium consisting of about 300 dwelling units and 30 stores in Selangor, Puchong. You can also check the actual sales situation here.
Tropicana AMAN「CHERIA RESIDENCES」
This project is a project in which PanaHome undertakes a detached construction contract for the AMAN project CHERIA RESIDENCES developed by Sapphire Index Sdn. Bhd, a wholly owned subsidiary of Tropicana Group, a major Malaysian developer.
By 2029, the company plan to build detached houses, condominiums, commercial facilities, etc. on a site of approximately 349 hectares.
As a major Malaysian developer, Tropicana Group is steadily expanding sales with real estate development and resort development as its core businesses, and has established an overwhelming position in the Malaysian real estate market.
It seems that PanaHome's integrated provision of skeleton and infill in the ASEAN region is spreading to local developers as a differentiating measure from other companies' properties.
MIRAI Residenxes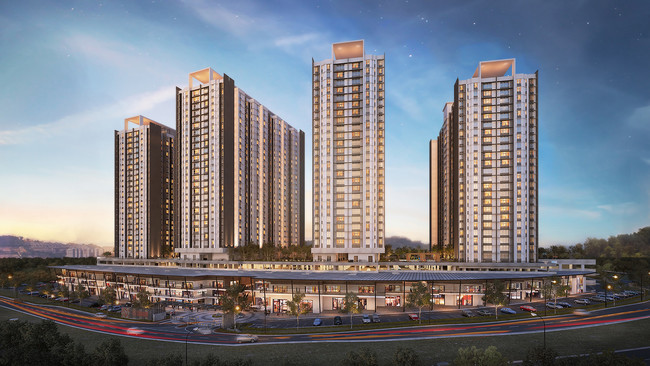 Summary
The above is a summary of Panasonic Homes, which is expanding into Malaysia.
I would like to keep an eye on future developments.
Reference